Area Highlights
A quick view of the most influential metrics in Gretna.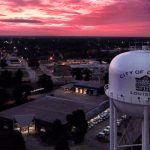 Gretna is a medium-sized city, the parish seat and the second largest city in Jefferson Parish, Louisiana. It is just east and across the river from the New Orleans's French Quarter and Central Business District. It is part of the New Orleans-Metairie-Kenner Metropolitan Statistical Area. It has approximately 16 neighborhoods and is the 24th largest community in the state. It is extremely ethnically and racially diverse. Approximately 17.5 % of all adults in Gretna have four-year degrees or...
Read more
Properties in
Gretna
View our selection of available properties in the Gretna area.
Inside
Gretna
Check out the latest demographic information available for Gretna.
Overall Cost
VS National AVG
Housing Cost
VS National AVG
Entertainment Cost
VS National AVG
Utilities Cost
VS NAtional AVG
Crime Rate
VS National AVG
The Best in
Gretna
Browse through the top rated businesses in the most popular categories Gretna has to offer.
Dine
Drink
Shop
Perk
Sweat
Groom
Wag