We Know Real Estate.
Request our complete guides, free! You'll receive top down picture of nearly everything you need to consider as a real estate buyer or seller in any market. Get more informed by requesting our guides below!
LEARN MORE ABOUT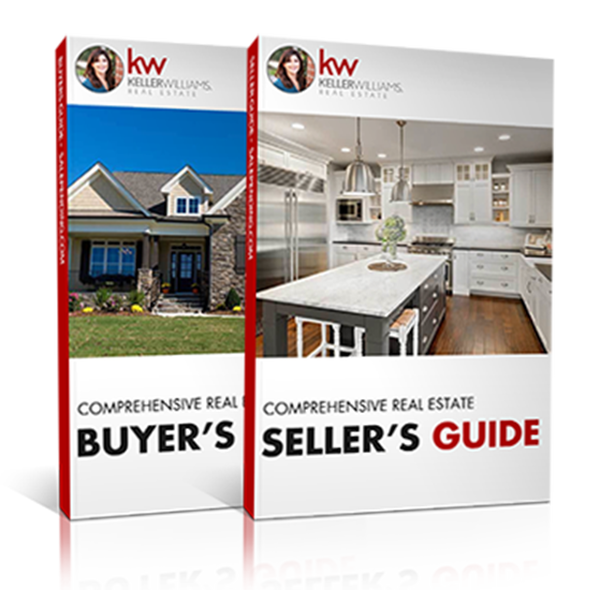 Download the guides below or ask a question and we'll answer promptly!
I want to learn how to buy like a pro!
If you're in the market for a new home, check out these 11 tips on how to find the best possible real estate deals in your area.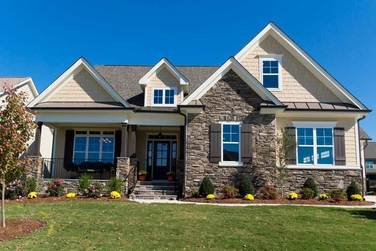 comprehensive real estate
Comprehensive Real Estate
Buyer's Guide
I want to sell & upsize into a bigger home!
If you're seriously considering upsizing, it's important that you're well informed as to what the process involves. In this guide we dive into a few important things to consider before deciding to upsize into a new home.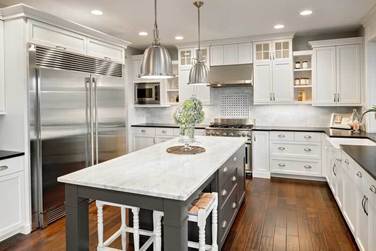 comprehensive real estate
Comprehensive Real Estate
Seller's Guide
"We really appreciated having mary in our corner in the selling of our home. She was extremely responsive, knowledgeable, and friendly. She was able to sell in a week's time and helped us with every step."
"Mary is the best real estate agent I have had the pleasure to work with. She always made me feel that my house was her first priority and worked with great motivation to get it sold. She is very well informed about the market and knows all the right people to get the job done (contractors, interior
…
designers, etc.). Could not have been happier! Thanks again, Mary!"
"If you are reading this, then you must be thinking about selling your home. Save yourself a lot of trouble and let Mary list your house. Mary is very knowledgeable and responsive. She helped us anticipate and navigate some speed bumps we had in getting to act of sale."
"Mary Danna was amazing to work with. She's honest, knowledgeable (knew exactly where houses should be priced and which ones would go fast) and she has connections that made our inspections, financing, and closing pretty easy. Mary was also extremely responsive--getting us into every house we wanted
…
to see within a matter of hours and even offering to drive back to New Orleans to show us a house just a few days before Christmas. We're so grateful to Mary for getting us in our dream home!"
"Mary was a great asset for me selling my house. She evaluated the house early with suggestions to get best value. I told her that I needed someone to push me, and she did! When selling, the house was priced perfect to get maximum value and sell fast. Mary was in constant communication throughout sel
…
ling, inspection period, and closing process. Highly recommend."
"Mary is such a great asset to anyone looking to buy or sell a home. We enlisted her help while we were still in the process of renovating our home. She gave us great recommendations as to how to get the most value out of renovations. She is knowledgeable about the market, responsive to emails and ph
…
one calls, and overall great at her job. I would highly recommend her and cannot wait to use her again to help find our new home."
"She was great from start to finish. Worked with us to get the best price for the house sold and for my new place. Kept me informed of all that was going on and worked with me to see home so. My busy schedule. If you are looking to buy or sell she is the one you want at your back."
"Mary Danna is an excellent realtor and gives a five star experience for all her clients. I was separating from my husband in the middle of COVID and needed someone to not only sell our home, but help us both find new homes. In an incredibly stressful and uncertain situation, Mary was a rock I knew I
…
could lean on. Mary was always responsive, honest, and knowledgeable. I don't know how she does it, but she made us feel like we were her only clients. It didn't matter if it was a Sunday evening or Saturday morning, if something was going on with any of the properties, Mary was calling or emailing to keep me informed. I quickly came to trust Mary's opinion while searching for my new home; so much so I ended up purchasing my current home while on vacation with Mary guiding me on a FaceTime tour. Words can't describe how happy I was when I came back from vacation and drove through my new neighborhood for the first time. Everything about my new home is perfect and I know I wouldn't have felt so confident buying it without Mary. As a final item, we were able to find a buyer for our old property within 72 hours of putting it on the market. A week before closing, Mary had to deliver the awful news that financing had fallen through and we had to go back on the market. Despite the news, I trusted that Mary could get the job done. Sure enough, within 48 hours of going back on the market we had new buyers and closed only two weeks after the first scheduled close date. In short, Mary Danna is probably the best realtor on the planet. You should not hesitate to hire her for anything you need. I know if I need to sell or buy anything in the future, she will be my first and only call."
"I was very fortunate to have found Mary Danna through a referral from a mortgage broker. As my Realtor, she helped me find the right house in the right neighborhood for the right price. She was very patient with me as I was particular about my needs and wants in a home as well as the location. She h
…
elped me noticed things about the homes that I wouldn't have noticed right away and helped me to make good, informed decisions instead of falling too quickly for an overpriced home. In short, she was always on my side working to make my house purchase as simple and successful as possible. The best part about working with Mary was that she was always more focused on answering my questions, giving me good advice, and making sure my needs were met than she was on closing a deal. I would recommend her to anyone! ~Lucette B."
"We found Mary Danna while interviewing agents to sell a family home. We absolutely made the right decision to sign with her. She was prepared for our questions and transparent in all aspects of the transaction. Mary delivered a better than expected outcome in a timely manner. She made entire process
…
so much easier than expected."
Let's Work Together
I would love to get to know more about you and your needs! Feel free to use any of the options here to get in contact with me!